I am delighted to welcome everyone back into the building; the hustle and bustle of every day life is music to my ears and I love the excitement September brings as it gives us (in school terms) a second New Year start.
We have talked to the children this week about 'sowing the seed' that we will harvest in the coming year and beyond. Much of this kind of thinking requires a growth mindset approach and resilience to keep going despite finding our dreams and aspirations hard to achieve at times.
From a headteacher point of view, this message couldn't have been 'hit home' any harder this week when we watched a young Emma Raducanu demonstrate true grit and determination to go on to win The US Open tennis championship. Ranked No. 338 in the world at the time of competing, Raducanu was awarded a wildcard into the main draw at the 2021 Wimbledon Championships, and reached the fourth round there in her major debut.
Two months later, she entered the qualifying competition for the 2021 US Open, and after reaching the main draw, she went on to become the first qualifier to reach and win a Grand Slam singles final. She became the first British woman to win a major singles title since Virginia Wade at the 1977 Wimbledon Championships, and the first to do so at the US Open since Wade in 1968. From a 'Wild Card' to ranking #1 British female tennis players is a serious achievement and a wonderful role model to the possibility of dreaming BIG and having self belief.
Emma's confidence however took a serious knock in the Wimbledon 2021 championship, when she found herself having to pull out of the tournament. The pressure, combined with playing 'the best tennis of her life' in front of her home crowd all got to much and as a result, Emma made the difficult decision to retire from this prestigious competition. This would mark a turning point for Emma, who had to find the inner strength to pick herself back up and go back out there in front of the world's media to try once again to achieve her dreams; we can all appreciate that this is an incredibly hard thing to do especially when we have experience disappointment or failure on the journey.
At RAMSJ we have some exciting plans in our future; ones we hope will teach the key life skills that will encourage our RAMJS family to reach for the stars. We know that we have a BIG journey ahead of us especially when one of our aspirations to is run a Forest School when we don't yet have a forest! This could be a major set back for us but we have decided we aren't going to let it…we will make it happen because we believe in the power this outdoor provision could have on our health, emotional/academic wealth and happiness.
You know me well enough now to know that following the start of the blog will inevitably lead onto another film, fad or interest and here it is…Last night I watched Cool Runnings, a story about the first Jamaican Bobsleigh team (based on a true story) reaching the winter Olympics despite the fact they had never seen snow.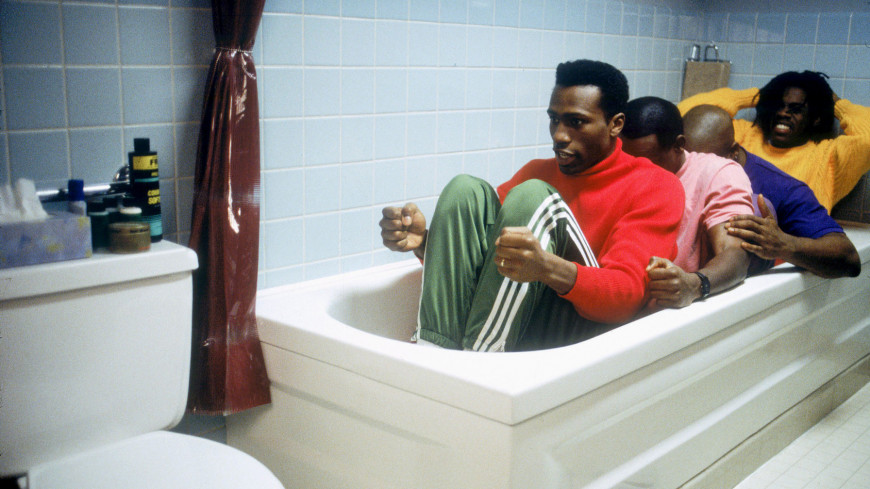 The team spent much of their training time trying to be what everyone else thought they should be until they finally grasped the importance of being true to their vision, not the vision others had for them. Personally, I think that resonates a message that can't be ignored, (after all we are an inner city school with aspirations to have a woodland complete with bees, butterflies and insects) and that is why at RAMJS we are always on our quest to be 'US!' That 'us' is an exciting place where learning is underpinned by life skills. A place of tolerance, diversity, hope, aspirations, being true to 'Us' and as always, LOVE!
We LOVE that you are on this journey with us as we 'feel the rhythm, feel the rhyme, get on up it's RAMJS adventure time!' and we hope that when things get hard, you will be there to help us find our way and remind us who we are and why our mission is to help our wonderful pupils achieve 'brighter futures built on ambition, courage and respect; filled with love, hope and faith.
I am sourcing my Lucky Egg (Cool Runnings fans will get it) as I type and I can not wait to see where this amazing journey takes us 😁🥚🥚🥚😁